Arcandor's Quelle needs financing to get by
FRANKFURT, June 16 (Reuters) - Quelle, the mail-order business of bankrupt retailer Arcandor (AROG.DE), needs financing of about 50 million euros ($69.47 million) to keep going, sources with knowledge of the matter said on Tuesday 16 June.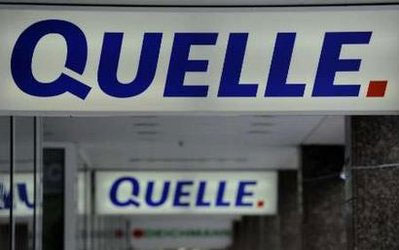 Photo: REUTERS/Wolfgang Rattay
Arcandor, which also holds about 53 percent in Europe's second-largest travel company
Thomas Cook
(TCG.L), filed for insolvency last week after the German government rejected its requests for state aid.
The filing covered the Karstadt, Quelle and Primondo businesses as well. Thomas Cook is not affected.
The sources told Reuters that Quelle's financing needs could be met with a loan or guarantees.
Arcandor said it would decide soon whether it will request an insolvency loan or so-called "Massekredit", a special kind of loan that can be granted once insolvency proceedings have begun.
A Massekredit can be given to companies at short notice to help them keep operating during insolvency proceedings. Servicing such loans takes precedence over claims of other creditors, making it a less risky option for the government.
The sources added that Arcandor's department store unit Karstadt could get by for now without an insolvency loan. But this could change if Karstadt had to order large amounts of new goods, for example for the Christmas shopping season.
Arcandor shares, which have fallen almost 30 percent in the past five trading days, were down 5.2 percent at 0.73 euros.
(Reporting by Eva Kuehnen and Patricia Uhlig and by Matthias Inverardi in Duesseldorf)
© Thomson Reuters 2023 All rights reserved.