Foot Locker and Nike open House of Hoops
European basketball lovers will be delighted as Foot Locker and Nike have jointly opened the first House of Hoops in Europe. The collaborative boutique is completely dedicated to basketball and is located within the flagship Foot Locker store on the Rue Pierre Lescot aux Halles in Paris, France.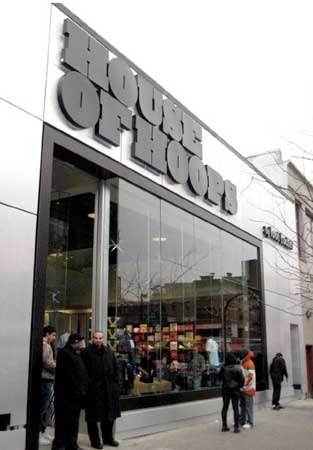 House of Hoops in Harlem
This House of Hoops brings together the "essentials" in basketball shoes as well as a section entitled "Top Scorers" where exclusive models from NBA players will be available.
The store, the very first to open its doors in Europe (London will see its own version in the future), was first seen in Harlem, New York, in 2007.
By Jonathan Fulwell (Source: Sarah Ahssen)
Copyright © 2017 FashionNetwork.com All rights reserved.